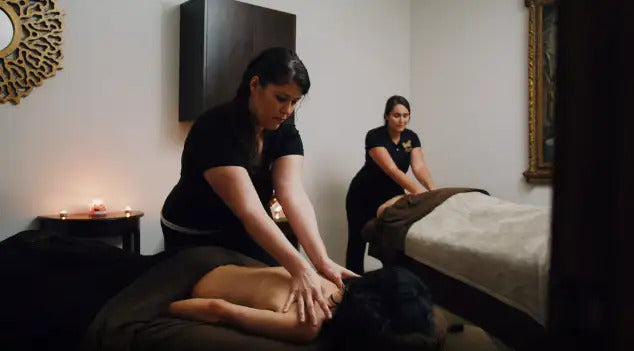 Couples Services – Orlando, FL
For the best massage therapy in Orlando, FL, come to Allora Day Spa. Our specialists are trained to provide healing massage therapy to get rid of the harmful effects of stress and tension.
All Body treatments can also be done as couples
Bamboo Fusion
Swedish or deep tissue massage utilizing heated bamboo sticks to roll and knead the tissue, creating an extreme sensation of relaxation and well-being. This muscle therapy massage is great for those who want to relieve stress.
Our licensed massage therapists in Orlando, FL, are ready to provide you with the physical massage therapy that you need to live a more enjoyable and relaxed life. From foot massage therapy to full body massage therapy, we know how to treat you to the best in luxury and relaxation. Contact us to schedule your massage therapy appointment today. We look forward to providing you with a new outlook through reduced stress and greater relaxation.
* All prices are per person